Home » Asia News » Yingluck elected as new Thailand PM
Sunday, 7 August 2011
Yingluck elected as new Thailand PM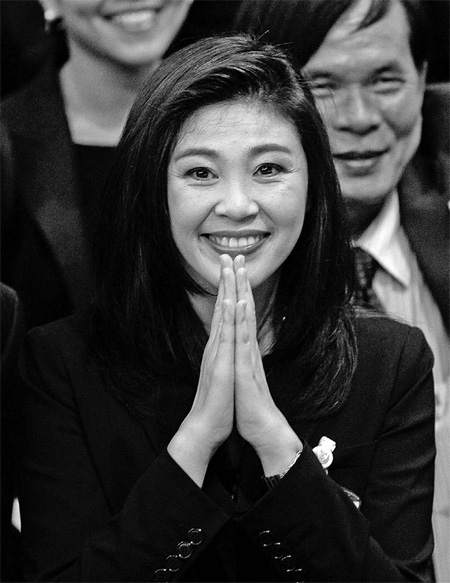 BANGKOK / BEIJING - Yingluck Shinawatra, sister of former premier Thaksin Shinawatra, was elected on Friday as Thailand's first female prime minister.
Almost 60 percent of parliament - 296 members of the lower house out of a potential 500 - voted in favor of Yingluck to be the 28th prime minister of Thailand, according to Xinhua.
Her position will be formalized once she receives royal endorsement, which was expected to take place on Friday evening.
Analysts said Yingluck could bring "fresh air" to a country where political tension has remained since Thaksin was ousted in a 2006 coup.
"As a woman, Yingluck, with her gentle character, is hopeful to help achieve reconciliation in Thailand, where intense conflicts have erupted in the past few years," said Song Qingrun, an assistant research fellow with China Institutes of Contemporary International Relations.
While questions remain over whether Yingluck can hang on to power in a country where the removal of leaders is commonplace, Song said Yingluck's government will be more stable than previous ones.
The vote on Friday comes one month after the Pheu Thai Party swept the country's July 3 elections, winning an absolute majority of 265 seats in the 500-member lower house of Parliament. Since then, Pheu Thai has consolidated those gains, building alliances with smaller parties to form a 300-seat-strong coalition, according to The Associated Press.
Posted by

Lc Marshal
at Sunday, August 07, 2011